Curriculum Overview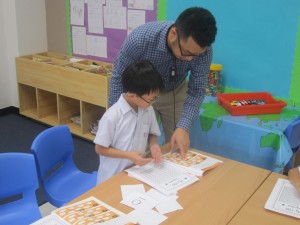 We offer a menu of comprehensive international curricula, drawing from and integrating best practice offerings from around the world. This is a pivotal benefit that Island Christian Academy enjoys – we can glean the best curricula and cross-curricular resources that the world has to offer. Throughout the school year we will track the academic progress of our students, to ensure that they are fully benefiting from an effective use of the programs we have selected.  In this way we will promote a high standard of learning for our students, while capturing their imaginations with fun integration techniques.
We are utilising the International Primary Curriculum (IPC), a comprehensive, thematic, creative curriculum with a clear process for learning with specific goals for every subject. It focuses on both international mindedness and personal  learning across the areas of skills acquired, knowledge gained and understanding retained. The catch phrase for the curriculum is great learning…great fun. It is one of the fastest growing curricula in the world, having been internationally endorsed by schools, regulatory authorities and governments. The IPC can easily integrate our Christian educational philosophy alongside our desire for academic excellence among our students. Our IPC curriculum is proven to be teacher-friendly, providing our international teachers with opportunities to utilise their particular cultures to encourage global mindedness and service among our students through unit based lessons. The IPC flows easily into any middle years International Baccalaureate program worldwide, as it operates on many of the same principles of inquiry-based teaching and learning modalities.
Island Christian Academy also ensures that core skills and knowledge are established by integrating the UK National Literacy program, the Australian National Numeracy Program, and the Easy Chinese Primary Mandarin.
We are using the Biblical Foundations Curriculum for our faith based teaching. This is an international, Christian curriculum that can be easily integrated into various subject areas, such as those offered through IPC.